Today we're making my family's favorite Easy Honey Cornbread recipe!
Naturally sweetened with honey and made with 2 types of cornmeal, this recipe does not disappoint in the flavor or texture department. Its light sweetness and rustic texture are the perfect complement to both the savory and sweet items on your table.
As is, this recipe is not gluten-free. BUT! If you are gluten-free, I've got you covered. I've included some notes below on which gluten-free flours are proven to work best with this exact recipe. My family bakes up a gluten-free version every year (and I ate gluten-free for over 5 years) so trust me when I say that these swaps are tested + tried + true!
---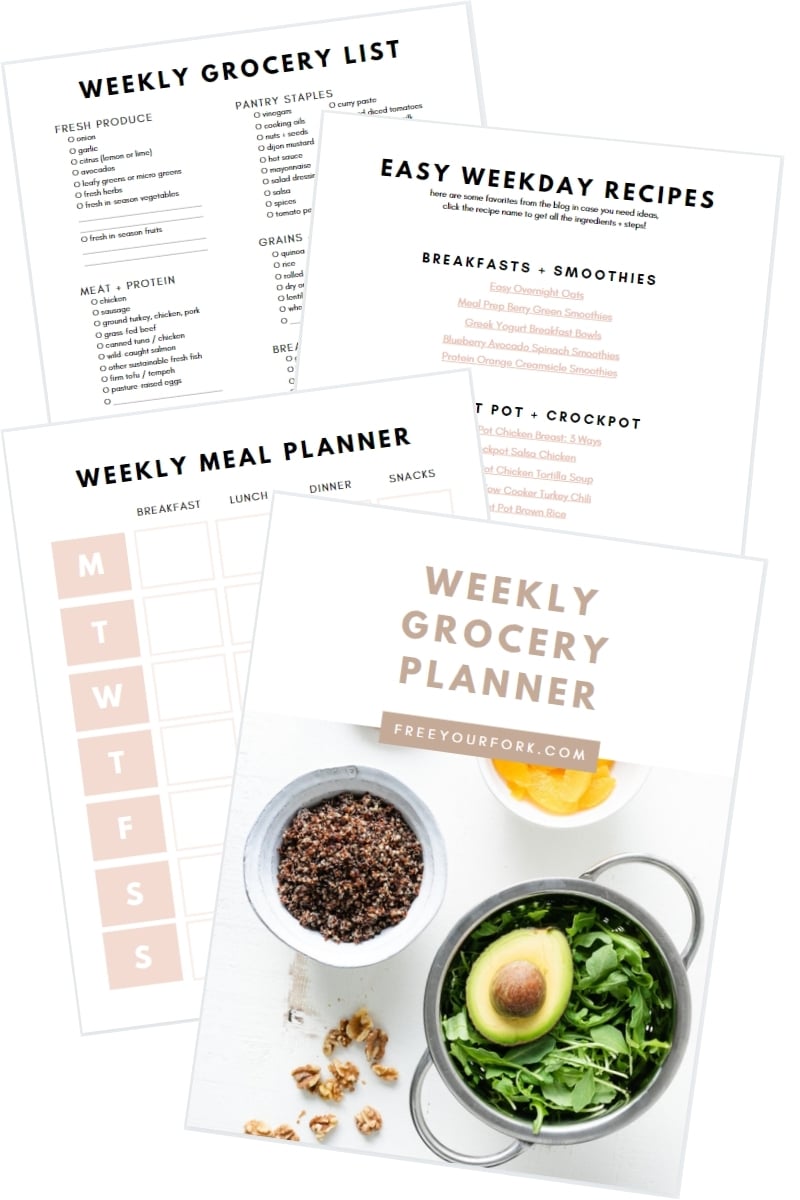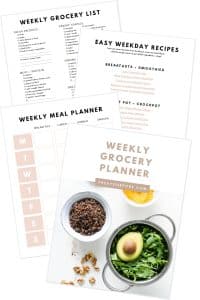 ---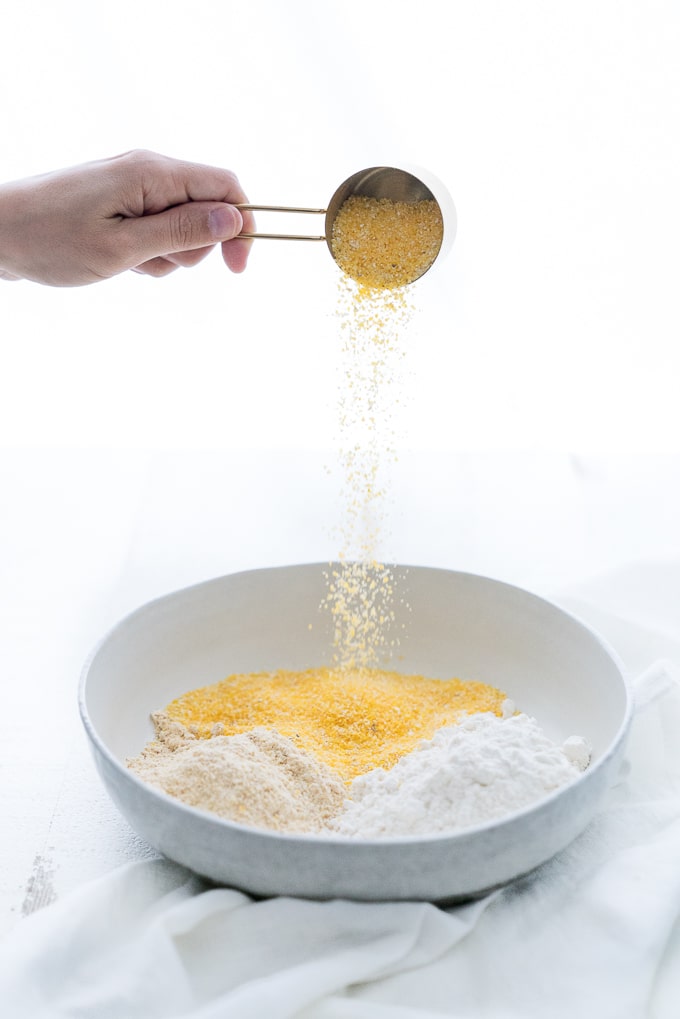 The biggest tip I have for you for this simple + sweet recipe is...don't overmix the batter!
This tip is super easy to follow because it simply asks that you do the minimum amount of work possible to make sure that you have a uniform dough. You've probably seen this cautionary sentence on cake / brownie / cookie mixes a time or two before. They are telling you how to avoid an overly chewy or dense texture.
Most yeast raised breads (like the kind you would use for sandwiches or as bread rolls etc), rely on kneading to develop gluten in the dough. In those types of recipes, gluten development is a good thing because it gives that chewy + essential elasticity that we've all come to expect in a really good bread.
But in other recipes like pancakes or quick breads (like banana bread, zucchini bread, pumpkin bread, cornbread, etc.), you're striving for a different kind of texture. Something a little softer and fluffier. More tender crumbs than stretchy dough.
The good news is that this just means less work for you to do. Simply mix the ingredients until well combined (the operative word being just). This is why it helps to stir together the dry ingredients until well mixed and then incorporate the wet ingredients afterwards. That way everything gets combined evenly, without overworking the batter to do it.
Mix until you don't see any dry streaks of flour striping their way through the bowl anymore. If it looks a little lumpy and thick, that's okay. See the pictures of the mixed batter for reassurance!
Why do we need to use

TWO

different kinds of cornmeal?
You don't need to, BUT I highly suggest it. You will be rewarded handsomely in the taste and texture department if you do. The inclusion of coarser grounds will break up the uniform texture of a usual bread and give it little pops of larger sized grains with more bite to it.
You can see the difference between the two types of cornmeal grinds (superfine and coarse) in the dry ingredient picture.
The superfine cornmeal is slightly more textured than the all-purpose flour, giving the cornbread added dimension. And the coarser grounds provide a third level of texture, giving it even more flavor and imparting that rustic homemade quality to each hunk of cornbread that you tear into.
It's one of the reasons why I love cornbread so much. I adore a soft dinner roll as much as the next girl, but sometimes you just crave something with a little more bite to it.
Why are you using all-purpose flour, isn't whole wheat flour "healthier"?
Pure. Personal. Preference. That's the only real reason. And really the only reason I need!
While whole wheat flour is certainly less-processed and may be more nutritionally dense, I choose to use all-purpose flour because it lends an airy quality to the final product. Giving the bread lift and volume.
Cornbread is a holiday food in our house. Which means, we are prioritizing taste, memories, and nostalgia. Treating ourselves to the classics as we remember them. Making the foods that we look forward to every year and indulging in those foods (without guilt or judgment). I grew up on this cornbread recipe, which my mom modified from the cookbook Fit For Life. And while we often used a gluten-free flour blend in place of all-purpose flour, the taste of whole wheat flour was never involved.
I love using whole wheat flour in sandwich breads, muffins, pancakes, and some cookies but that deeper nuttier flavor profile isn't what I remember from my own family thanksgiving celebrations. So I figure, if it ain't broke…why fix it?
Who knows, maybe someday I'll make a version with whole wheat instead of AP flour + fall in love + be eating my words. But until then, all-purpose flour it is!
How do I know when the cornbread is *done*?
Use the toothpick test! Insert a toothpick into the center of the bread, if it comes out clean (as in it doesn't have any wet batter clinging to it) then it means the bread is done. If you don't have toothpicks handy, other things you can use in a pinch include a fork / a knife / or wooden skewer (like the kind that you'd use for the grill).
Can I double this recipe if I need to feed a crowd?
Absolutely! I know it works because my mom used to host a huge Thanksgiving at our house and life would have been pretty miserable baking only one batch of cornbread at a time.
This recipe doubles very easily, so if you needed to make more than one pan you can double the entire recipe and bake it in a 9" x 13" baking pan. It's very forgiving that way.
What if I want to make cornbread muffins instead?
You can do that too!
If you'd like to make muffins, I would suggest lowering the oven temperature to 350 degrees and baking them for a shorter amount of time (check on them after 12-15 minutes). The batter rises a lot in the oven, so be sure to only fill each muffin tin halfway full. They will cook all the way through even if you fill them, but they will spill over the sides and connect to each other. Once I got too impatient to divide it into two batches and all the muffins looked like they were holding hands. Half of the pan just became one big uni-muffin.
I prefer to bake this cornbread in a large dish because I really love the ratio of crusty edges to cornbread that you get from baking something in a square pan. Versus the 360 degree crust you tend to get when baking smaller amounts of batter in individual muffin tins. Muffin tins have more surface area, so they bring more of the batter in contact with the baking surface. Which depending on how you like your cornbread, could be a great thing or a not-so-great thing.
You know how some people like the corner piece of cake and other's want that center piece? Or some people fight over the edge brownies and others (like me!) are all about that coveted, gooey, center brownie?? That's the same way with cornbread. It's all just a matter of what YOU like best.
Honey Cornbread
A naturally sweetened recipe for Honey Cornbread. Made with two types of cornmeal for delicious texture and taste! Can be made gluten-free (see notes for modifications). Adapted from Harvey and Marilyn Diamond's "Honey Corn Bread" recipe (from the cookbook Fit For Life)
Print
Pin
Rate
Ingredients
DRY INGREDIENTS
½

c

finer ground cornmeal

½

c

coarse ground cornmeal

sometimes called corn grits or polenta

1

c

all-purpose flour*

½

teaspoon

salt

1

teaspoon

baking powder

1

teaspoon

baking soda
WET INGREDIENTS
¼

c

honey

1

egg

beaten

1 ⅞

c

lowfat buttermilk**
OPTIONAL TOPPINGS
1

tbs

unsalted butter

1

tbs

honey

zest of ½ an orange
Instructions
PREHEAT OVEN + GREASE PAN: Preheat the oven to 375 degrees and make sure that the top rack is positioned in the middle of the oven. Grease a 9" x 9" square baking pan.

MAKE BATTER: Combine all dry ingredients in a large mixing bowl, whisk together. Then add the wet ingredients and whisk together just until well combined (do not overmix, it's okay if the batter looks a little lumpy just make sure that you have moistened all the dry ingredients and everything looks well incorporated). Use a spatula to scrape out the batter into your prepared pan.

BAKE: Bake at 375 degrees for 20-25 min or until a toothpick comes out clean when inserted into the middle of the bread. Remove from oven and allow to cool in the pan for 10 minutes.

OPTIONAL TOPPING: Slowly heat butter + honey + orange zest over low heat in a small pan, for several minutes until ingredients have melted together and the zest flavor has been lightly infused. Pour over top of warm cornbread and use a spatula to spread evenly over top.
Notes
*FOR GLUTEN-FREE HONEY CORNBREAD - (1) be sure to select gluten-free cornmeal and (2) substitute 1 cup of all-purpose gluten free flour. These are usually blends of 4 or more different types of flour and are ideally suited for 1:1 ratio swaps for regular all-purpose flour. I recommend using the following two brands: Namaste Gluten-Free Organic Perfect Flour Blend or Bob's Red Mill Gluten-Free 1-to-1  Baking Flour (my family has used both of these and the cornbread still comes out excellent, the Namaste Flour Blend is by far the family favorite)
**REGULAR MILK // BUTTERMILK - If you only have regular milk you can make "buttermilk" by pouring the milk into a container and adding apple cider vinegar to it, letting it sit and it will curdle to become your buttermilk for this recipe. The ratio is 2.5 teaspoon apple cider vinegar for every ½ cup of milk.
Nutrition