Today we're making 3-Bean Slow Cooker Turkey Chili! This chili is a super hearty, mega cozy homemade recipe. The kind of comfort food warms you from the inside out.
Lean ground turkey + three kinds of beans make this one hell-of-a nourishing and protein-packed dish. Celery, Carrots, Onions, Tomatoes, and Zucchini all come together to create a satisfying + substantial meal (without feeling too rich, greasy, or heavy).
Veggie-packed soups and stews and chilis are one of my favorite ways to sneak a variety of vegetables into my meals. I don't even have to think twice about whether I'm getting my daily servings in. When the ingredients span a spectrum of many colors, you can be sure that you're getting a diverse array of nutrients along with it.
---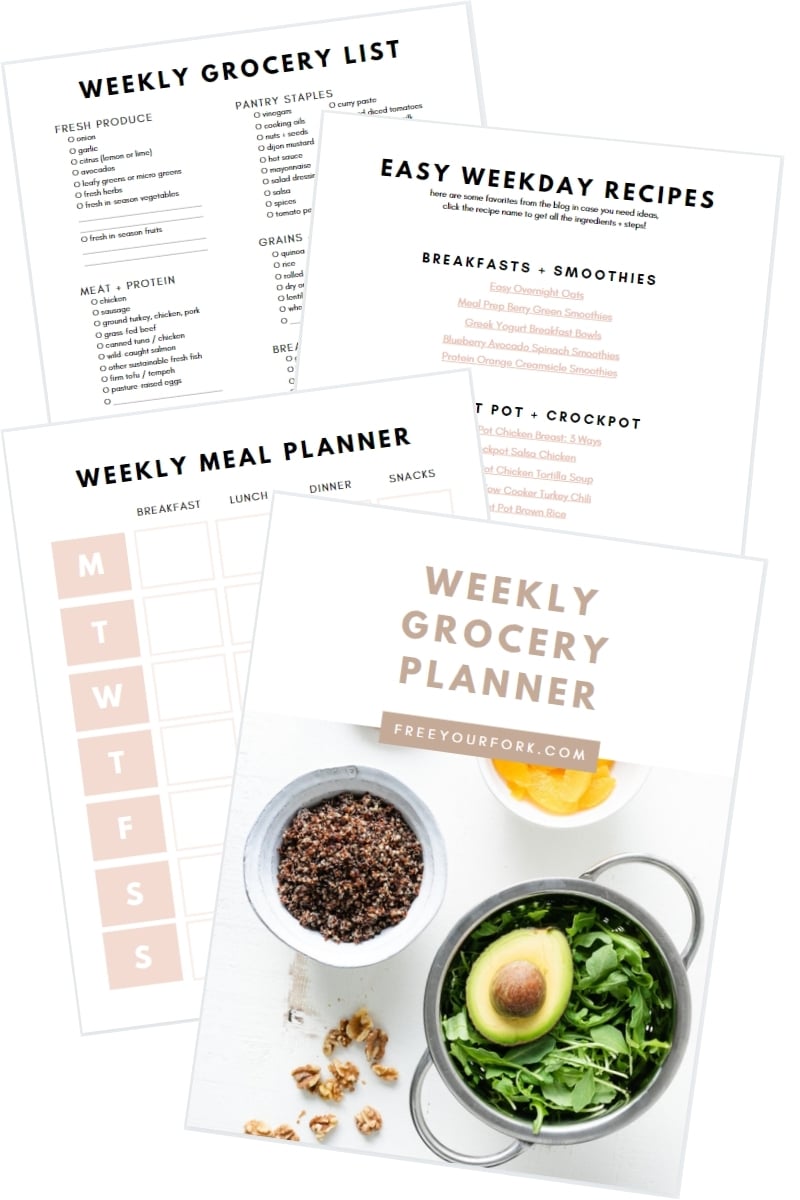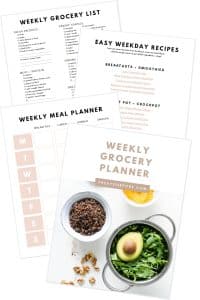 ---
The beauty of this slow cooker turkey chili recipe is that you can use what you have and you really

can't

mess it up.
Sauté some veggies + brown and season the meat + load up the rest of the ingredient list straight into the crockpot. And let that bad boy go to work for you. Set the timer on the slow cooker and walk AWAY. Come back to a house that smells like dinner. That's all there is to it.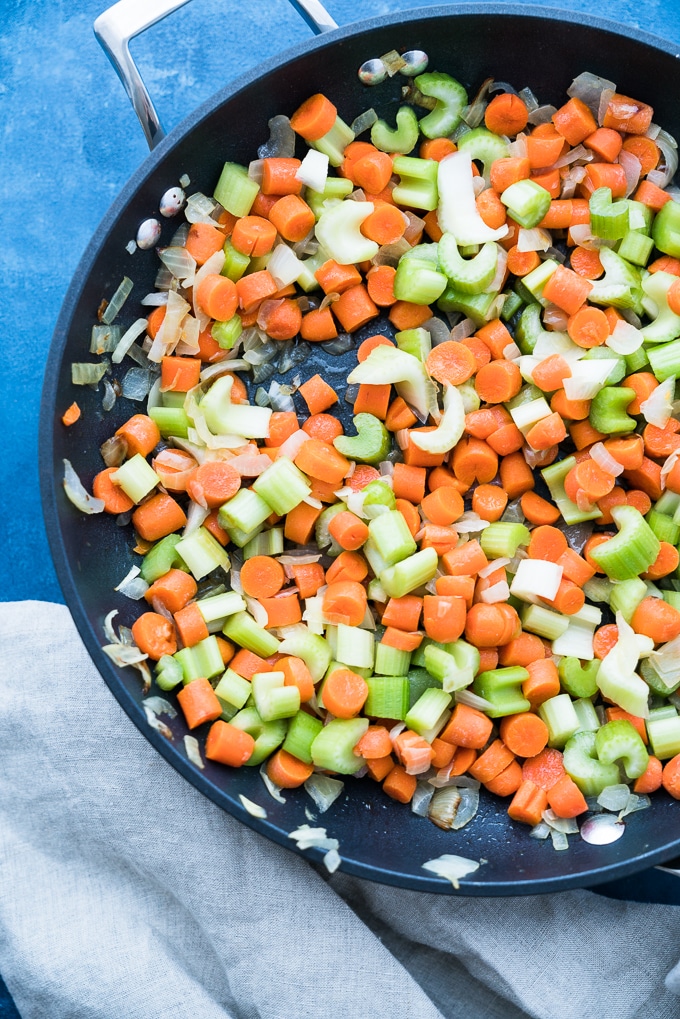 Cooking the chili on a lower heat for a longer period of time gives the flavors more time to build + lets the ingredients cozy up to one another.
You can cook this in half the time if you set the slow cooker to high. However, I'm a staunch supporter of the low-and-slow technique (particularly when it comes to soups + stews).
That's why I prefer to make use of the full 8 hours set on low so that the chili feels more like one cohesive dish, instead of lots of separate ingredients combined together in one pot. The spices blossom, the flavors mesh. That being said, I have totally made this in just 4 hours (on high) when I'm in a bit of a pinch and it still comes out splendidly. Entirely up to you and what suits your schedule best.
This slow cooker turkey chili recipe is perfect for having lots of leftovers or for your weekly meal-prep.
This is one of those recipes that tastes better each day that it sits in the fridge. The flavors really get a chance to marry + intensify. We've been making two batches of this each week (once on Sunday mornings and once again on Thursday evenings) for heat-and-eat meals on busy weeknights.
I lean HEAVY on my meal prep to get me from Monday to Friday. Can't tell you enough how nice it is to just open the fridge door and know that dinner is ready.
A sprinkle of cheese on top + some fresh herbs (if I'm feelin' fancy) + a big ole hunk of toasted crusty bread. So simple + so classic + so good. Excuse me while I go microwave myself a big bowl and settle in with Netflix for the night. Let the cozy-on-the-couch fall vibes begin...
Here's a list of the tools + ingredients I used in this recipe:
FYI these are affiliate links – which means if you use these links I will make a small commission of whatever you purchase. The price of the item remains the same whether or not you use this link and it's at zero additional charge to you. All commissions support this blog.
.
MORE HEALTHY SLOW COOKER RECIPES:
.
3-Bean Slow Cooker Turkey Chili
Healthy recipe for 3-Bean Slow Cooker Turkey Chili! Using fresh vegetables, canned beans, lean ground turkey, and savory spices. Gluten free & high-protein!
Print
Pin
Rate
Ingredients
1

can pinto beans

15 oz

1

can black beans

15 oz

1

can kidney beans

15 oz

1.5

lbs

ground turkey

2

tbs

water

3

tbs

chili powder

1

tbs

dried oregano

1.5

tbs

garlic powder

1

medium yellow onion

3

medium zucchinis

or about 3 cups

2

cans diced tomatoes

14 oz - each*

8

stalks of celery

or about 2 cups

6

carrots

or about 2 cups**

1

tbs

avocado oil

for cooking

1

teaspoon

salt
OPTIONAL TOPPINGS
Monterey jack cheese

cilantro
Instructions
PREP VEGGIES: Trim off the ends of the zucchini + cut it down the center lengthwise before chopping into half-moons (about ½" thick). Cut the celery and carrots into thick ½" pieces as well. If your carrots are rather large (ie: if they are closer to the circumference of the zucchini), cut those into bite-sized half-moons instead of rounds so they are easier to eat.

COOK VEGGIES: Preheat a pan over medium heat. Add ½ tbs cooking oil to the pan. Add onion and a sprinkle of salt. Sauté onion for a few minutes, until almost translucent. Then add celery and carrots and cook for a few minutes (or until slightly softened). While you wait for the veggies to cook through, open all the canned ingredients (the tomatoes + beans). Pour the diced tomatoes (liquid included) straight into the slow cooker, liquid and all. For the beans, drain the liquid from the can first and rinse them well before adding them to the bottom of the crockpot too. When the veggies are done cooking, add them to the crockpot as well.

BROWN THE TURKEY: Add the remaining ½ tbs of oil to a large pan over medium-high heat. Add the ground meat and begin browning the turkey. After a minute or two, add the chili powder + oregano + garlic powder + 2 tbs of water and stir until well coated. The water will help rehydrate the dried spices so the flavors can really adhere to the meat. Turn off heat and add entire contents of pan to the crockpot.

TURN ON THE SLOW COOKER: Add 1 teaspoon of salt to the crockpot. Stir. Cover and cook on low for 8 hours (or on high for 4 hours).
Notes
*I used canned tomatoes WITH salt. If you use the kind without, adjust seasoning to taste. **I used an equivalent amount of baby carrots because that's what we had on hand in the fridge AND because they fit really well on a spoon. Use whatever you prefer or have available.