Plain steamed veggies don't feel fun enough to grace a holiday table. But roasted veggies, baked in buttery avocado oil, tossed with crispy matchsticks of organic bacon, garnished with large curls of sharp Parmesan cheese, and lovingly drizzled with a balsamic reduction? That sounds like my kind of holiday side dish.
This recipe for Roasted Brussels Sprouts with Bacon + Parmesan is worth going back for seconds.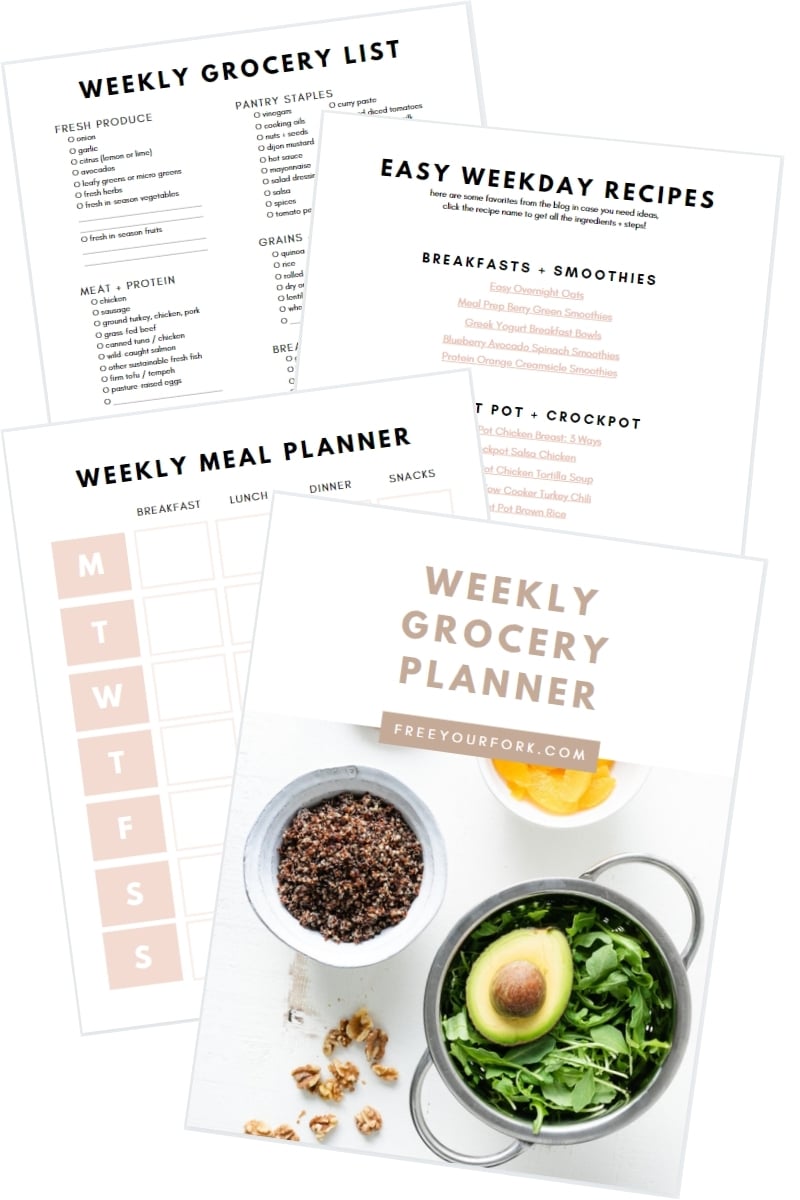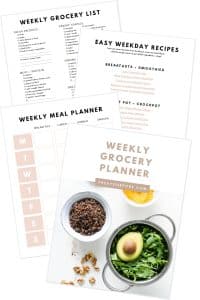 How to safely cut bacon
Bacon is easiest to cut when it is cold. I cut mine when it is fresh out of the fridge - just take it out of the package, put it on the cutting board and start slicing. Or if you want you can opt to use a pair of kitchen scissors and just cut them into even pieces. Then you can just use your fingers to separate them into individual strips.
If your bacon still isn't firm enough, you can pop it in the freezer for a bit to firm up.
Why can't I just cook the bacon + then chop it?
In this recipe, the bacon strips are like a thin version of a lardon (which is just the fancy term for when thick slab bacon gets cut into chunky matchstick pieces). We are cutting them into these even strips to get small, neatly shaped, bite-sized pieces that will blend well into the roasted veggies later on.
Making them into more uniformly sized and shape pieces before going into the pan means they will cook more evenly (and more quickly too!).
Think about when you try to pan fry several strips of bacon together at once and some start browning more quickly while others may lag behind. Or part of the bacon strip is fully cooked, while the other fattier section is still all wiggly and uncooked.
It's because of the varied shapes and sizes that they have. The different swoops and lengths that bacon slices often come in, the leaner sections of meat interspersed with the fattier pockets. Cutting them into little strips helps avoid that frustration.

How to get crispy bacon (that isn't soggy or burnt)
The easiest way to make sure you don't burn them and end up with very crispy bacon bits is to remove the liquid fat as it renders off of the cooked bacon. This will give the bacon a better opportunity to have direct contact with the hot pan. You can just use your spatula to push the bacon to one side of the pan (away from you) and then tilt the pan (towards you) so that the liquid pools in the opposite corner from the bacon bits. Then use a spoon (or I found that a silicone flexible ladle was particularly effective) to scoop out the pan drippings.
Then remove them into a small paper towel lined plate to soak up the liquid fat. They will crisp up even more as they dry on the towel. And you can save the rendered fat for other recipes or cooking eggs in the morning.
Why store-bought balsamic reduction and not made from scratch?
I've gotta be honest.
There are just some things I have next to zero interest in making at home. Slowly reducing balsamic vinegar down to a glaze is one of those things.
Other things the word "store-bought" means to me = already-done-for-me, time-saving, patience-sparing, magical shortcut ingredient.
The one I use (Nonna Pias, which I linked to in the recipe card down below) has only a few simple ingredients. Yes, it does use a little cane sugar. Which I don't mind since I'm only using a small amount (and because the added sweetness really helps to balance out the sharpness of the Parmesan + the saltiness of the bacon).
Roasted Brussels Sprouts with Bacon + Parmesan
Easy recipe for Roasted Brussels Sprouts with Bacon + Parmesan! The perfect vegetable side dish for your holiday table with a delicious balsamic reduction drizzled on top (gluten free).
Print
Pin
Rate
Ingredients
2

lbs

Brussels sprouts

3

tbs

avocado oil*

1

teaspoon

salt

8

slices

of uncured bacon

3

tbs

balsamic reduction

also called balsamic glaze**

⅓

c

Parmesan cheese

fresh cracked black pepper
Instructions
PREHEAT OVEN: To 400 degrees.

TRIM AND HALVE BRUSSELS SPROUTS: Trim off the ends and discard. Then slice the Brussels sprouts down the center.

ROAST BRUSSELS SPROUTS: Add all halves to a metal baking sheet. Toss with the avocado oil and then sprinkle with salt. Bake for 15 minutes. Meanwhile start crisping the bacon.

CRISP THE BACON: Preheat a large nonstick skillet over medium heat. Stack all the bacon slices and cut into ½" wide matchsticks (see photos above). Separate the individual matchsticks and place them in the hot pan. Let them sit on the first side until you see the underside start to brown before stirring around the pan. They will cook more evenly and quickly if you remove the fat from the pan as it renders. You can just use your spatula to push the bacon to one side of the pan (away from you) and then tilt the pan (towards you) so that the liquid pools in the bottom side of the pan (opposite from the bacon pieces). Then use a spoon (or I found that a silicone flexible ladle was particularly effective) to scoop out the pan drippings. Remove the drippings into a small dish to use for cooking another time or to discard (be sure to throw these away in the trash and not pour down your sink, grease + oil + fat will clog your sink). Once crisp and cooked to your liking, remove the bacon to a paper towel lined plate.

FINISH ROASTING THE BRUSSELS: After they have roasted for the first 15 min, remove tray from oven and stir the Brussels sprouts around. Then bake again for another 10-15 minutes (until softened and brown around the edges).

MIX TOGETHER: Toss the roasted Brussels sprouts together with the crisped bacon pieces. Top with shavings of Parmesan + balsamic reduction + black pepper. Serve hot.
Notes
*Or other high-heat cooking oil of choice
**I used store-bought balsamic reduction, specifically Nonna Pia's Balsamic Reduction (this is a link to the 3-pack available on Amazon but you can also find individual bottles for cheaper at Whole Foods in the vinegar aisle). Trader Joe's Glaze is also good, you can also find it on Amazon or (also cheaper) in their oil + vinegar section.
FOR EASY CLEAN UP: Line your baking sheet with foil, then add veggies + oil. When you're done you can crumple up the foil, throw it away, and not have to clean the pan afterwards.
HOW TO CUT BACON EASILY: You may find the bacon is easier to cut when the bacon is still cold. It will cut more cleanly (and without the knife wiggling) if the meat is firm from being in the fridge.
TO REHEAT LEFTOVERS: These are best reheated in a hot pan. You don't need to add any extra oil to the pan, just add the leftovers to a pan over medium heat and stir often. You'll see the bacon regain it's crispiness and the Brussels sprouts will heat through quickly. If you like you can add more fresh Parmesan to the top.
Nutrition